Southern Ridge Farm is a multi-generational farm located in the beautiful rolling hills of middle Tennessee. Our livestock work hard all day long, never confined, as they use their muscles to move over 225 acres of woodlots and lush green pastures, drinking from limestone artesian springs, and resting along shady creek banks.
Never worry about where the meat is coming from or what's in it
We combine time honored stewardship and modern sustainable farming practices to provide your family with the most healthy and delicious, all natural, pasture raised beef, pork, and poultry. Purchasing from us, you get the peace of mind knowing that you have a reliable, convenient, and safe food source—free from growth hormones, preservatives, or antibiotics. 
Live Sustainably
When buying from Southern Ridge Farm, you're supporting a family farm, keeping money in the local economy, and helping to renew the earth by investing in a farm with a negative carbon footprint.
Choose all natural without compromising on selection
Southern Ridge Farm offers Tennessee's largest selection of delicious, all natural, nutrient dense foods, with unmatched food integrity and traceability. We've also cultivated relationships with fishermen to provide you with the best "boat to fork" sustainable seafood available anywhere in the US, allowing you to order Alaska salmon and seafood, Appalachian Rainbow trout, and Alabama Gulf shrimp.
Following the traditions of the esteemed pioneers before them, Keith and Jerlene Cannon and their five children have been livestock farming for over 20 years. Much of the success of the farm is owed to the tireless work of the children who have helped turn the raw land into a working livestock farm.
While it may not be the family consensus, Keith would say that he's never worked a day on the farm. He's always looked at farm life as the enviable position of being the Park Director at Yellowstone or Yosemite—with his slice of heaven a greater treasure than those. Every day is a joy and a blessing to be called to the task of steward of the land, working to heal and enrich it year after year.
A truly multi-generational farm
Keith has settled into the role of vision caster, with most of his time spent on new business development, wholesale sales, and project management. Jerlene works with administrative tasks, keeping up with our online orders, web postings, and generally making sure nothing falls through the cracks. Caleb runs our retail sales operation consisting of order fulfillment and distribution of our monthly meat shares, as well as running our three farmers markets and other retail sales outlets. Jonathan is our resident butcher and will be responsible for the processing facility, butcher shop, and commercial kitchen. Machen takes care of the livestock, keeps the farm looking nice, and is quick to throw in his help wherever needed.
Southern Ridge Farm's vision is to become Tennessee's first choice of local, healthy, delicious, all natural, grass fed meat, conveniently delivered to your home.
We long to share the farm, and the farm experience, with our customers to the extent you develop a sense of shared values and shareholder interest in the farm.
Get the full farm experience
Think of Southern Ridge Farm as a place where you can come and linger, a place where life slows down and you can experience farm life, get to know your farmers, see the animals up close, share a meal, picnic along shady creeks, stay for movie night, make new friends, and build community with like minded folks.
Trust our process
Our unwavering pursuit of vertical integration can be seen in our sustainable farming practices, our livestock breeding programs, our world class USDA certified processing facility, foods produced in our certified kitchen, a full service farm store, and a warm and inviting premium destination center.
Using permaculture farming techniques and resource stewardship, we are able to operate the farm with a negative carbon footprint and are ever pressing towards zero waste and energy independence.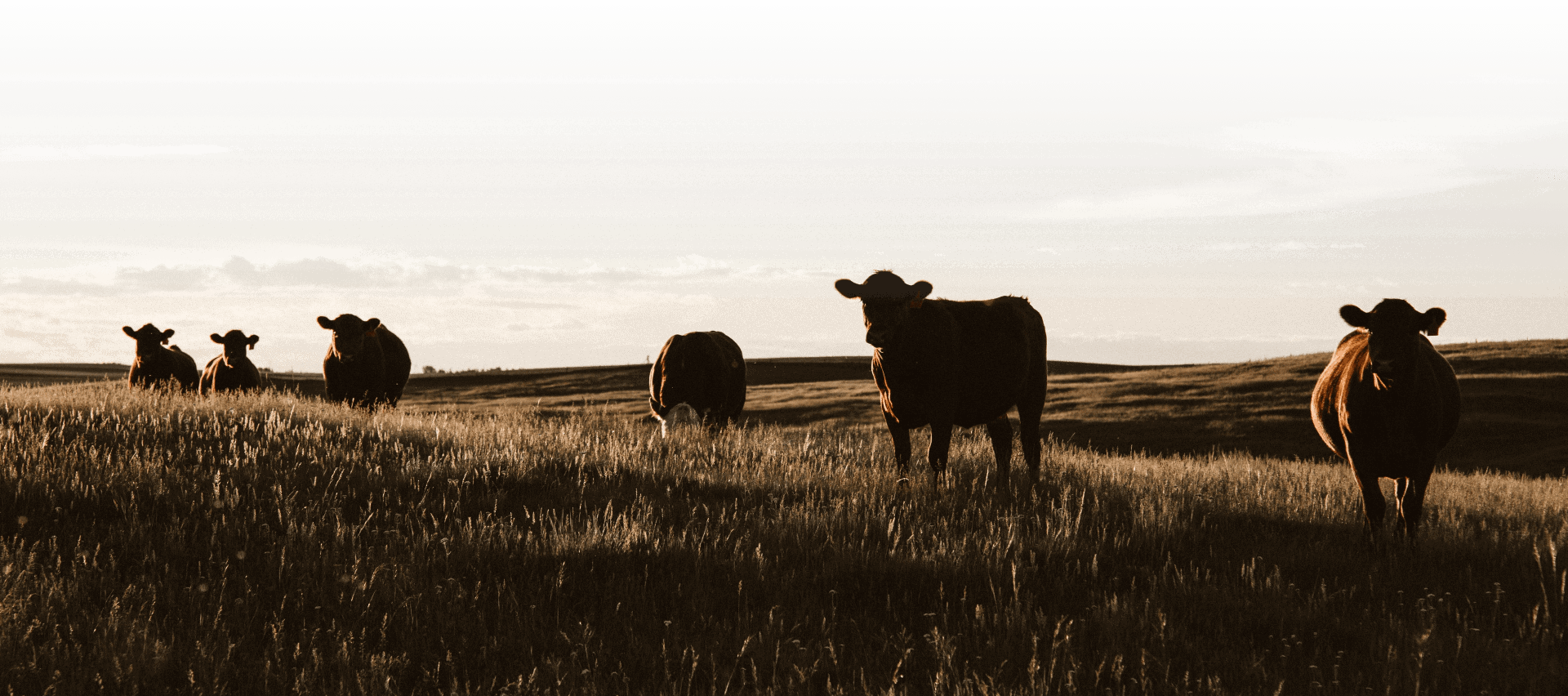 Food integrity, traceability and product transparency are values at this farm's core which is why customers rank SRF as one of the most trusted sources of pasture-raised meat available in America today. Few farms can boast our level of vertical integration—that their meat products come from animals that are born, raised, harvested, processed, packaged, and delivered right to your door. That's a short food chain; that's true farm to fork.
Our promise to you is transparency all through the process, so that you can be assured that you and your family are getting the most healthy and the most delicious products available.
We take the term Farm to Fork seriously!
SRF meat is part of a short, healthy food chain. Other farms add stress to their animals as they transport them long distances for processing. The processors are then relied upon from all the steps there on out. Likewise, 80% of meat labeled Grass-Fed and sold in US chain grocery stores is actually born, raised, harvested, and partially butchered in countries outside the US. Once imported, the meat is further cut and then packaged, and due to complex and misleading labeling regulations, it is given a sticker that says… Product of USA. At SRF, it's all done on the farm.